Company
The great advantage of BFSA Floating Structures is application of unique technology in construction of floating structures without the use of hydrotechnical works. Thus we reduced a probability of a negative influence on environment to a minimum.
All BFSA Floating Structures projects are implemented under the supervision of the World's leading classification societies, such as Lloyd's Register and other representatives of IACS, which guarantees high ecological safety of the constructed floating structures.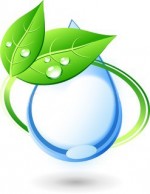 All floating structures are constructed on the basis of monolithic reinforced concrete pontoons. This approach has no negative effect on the ecology as both construction and exploitation processes make no harm to sea flora and fauna, as well as the natural water circulation under the pontoon. This fact fundamentally distinguishes BFSA Floating Structures from the companies engaged in construction of artificial land, which brings huge damage to the environment.
High standards of environmental safety are provided through a set of technical and architectural innovations, as well as a decade of experience in design and construction of floating structures.
Ecological safety is immeasurably important aspect for us. Observing all the canons of environmental preservation, BFSA Floating Structures provides not only qualitative, but also ecologically safe product for operation.
Lloyd's Register
All projects BFSA implemented under the supervision of leading global registers, such as Lloyd's Register and other members of IACS, as well as the Russian River Register.